Jurassic World: Dominion Dominates Fandom Wikis - The Loop
Play Sound
Large Page
I have been stuck in Friday Night Nuggit for god knows how long, much longer than you can imagine, that one's for sure. - Austin
---
This article is very long, and could slow down your browser by opening or editing it. Please proceed with caution.

Reason: 29K bytes of information.

Outdated Page
Ah...? Who...? Or... T-that's right... Friday Night Nuggit... - Boyfriend
---
This page is outdated. Please help update it if you can. The talk page may contain more information.

Reason: V2 IS OUT!!!!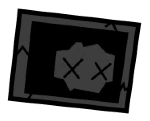 Partially Lost
This is only just one of our divisions... - IRIS
---
One or more of this character's appearances/download links are either withheld, on hold, privatized, or trashed and are no longer available. However, other appearances are still easily accessible.
Not to be confused with Template:Lost

Note: The old versions have been trashed, but the new version is still up.
Unfinished Page
I'm surprised someone as small as you didn't break anything! - A.G.O.T.I.
---
This article lacks content, whether it be lacking Assets, Trivia, Music, or something else. You can help Funkipedia Mods Wiki by expanding it with more info! Thank you!

Reason: WE NEED A LOT OF THINGS! Like animated gifs for every character besides Chee's Dilated/Pupils form and Chikn's Infinuggit form.
Friday Night Nuggit is a mod made by ToastLoverr and Venesio_ofc that includes 8 characters, 3 story mode songs, 4 bonus songs, 2 freeplay songs, and 1 secret song. It is based on the webshow "Chikn Nuggit", which can be found on their official Tiktok, Twitter, and Instagram accounts of the same name.
Characters
Iscream
"Hey, you wanna see my impression of an Angel?"
― Iscream's First Words, Episode 3

Want to know more about Iscream?
Iscream is one of the many characters made by the TikTok user Chikn.Nuggit. They're a demonic entity masquerading as a rabbit, and the most antagonistic of the group, often pulling pranks and scaring the rest of the cast for fun.
Appearance
Iscream is a rabbit with white fur, with their right ear (left in the older versions) flopping over their face. They have black eyes with red pupils. In the new version, the left ear is the one flopping over.
Trivia
The first video of Iscream was posted onto TikTok by Chikn.Nuggit and is titled "Look up 'biblically accurate angel' for a real fright this Halloween 👼."
The hurt notes are based off of Iscream's demonic side.
Iscream's true form is unclear, though there have been hints that despite their demonic tendencies, their true form is angelic in nature.[4][5]
Iscream does not think that red pandas are a real species.[6]
Iscream's form during Buzzfeed is based on their official enamel pins, released by the Chikn Nuggit team.
Iscream's idle in Ritual looks similar to Flippyś idle in Overkill.
Gallery
Demon
"WHAT IS YOUR INFERNAL COMMAND, MORTAL?"
― Demon's First Words (The quote is capitalized due to the font being used during his debut.)

Demon is once again, another one of the many creations made by Chikin.Nuggit. This character appears as an opponent after the song "Rituals".
Appearance
Demon has a humanoid appearance with red skin, and black wings. He has a skull with horns for a head. He also has black fur covering his legs, waist, and neck, Demon also has a devil tail.
Trivia
Demon can be summoned by a ritual.[7]
Gallery
Chee
"Okay, which flavor do you want?"
― Cheezborger to Sody Pop

Want to know more about Chee?
Cheezborger (Chee) is another one of the many characters made by the Tiktok user Chikin.Nuggit. She's one of the more sane members of the group, often getting weirded out by the others antics. However, despite her demeanor, several shorts have hinted that there's more to Chee than meets the eye.
Appearance
Chee has an appearance of a cat that's standing up on 2 limbs with a circular white and orange tail. Chee's torso and limbs are all white, the head is orange, white, and brown, and Chee's ears are orange and brown. Chee is wearing a hat that has an appearance of a hamburger with a stick pointing out of the middle of the hat that is impaling an olive.
Her mod appearance differs from her standard appearance quite a bit. She has tufts of fur extending out from the sides of her hat, and her eyes are much larger, occasionally display red pupils, and can summon hands.
Trivia
Gallery
Chikn
"B-b-b-baked botato..."
― Chikn, Episode 127

Want to know more about Chikn?
Chikn is a dog featured in Chikn.Nuggit's videos. As the name sake and mascot of the show, Chikn is the de-facto main character.
Appearance
Chikn has an appearance of an average dog with yellow fur, floppy ears and very big eyes.
During the second part of Egg, Chikn's torso and head fuse together and form a huge egg.
During Pupils and Dilated, Chikn has a scared expression and is standing up.
Trivia
Gallery
Hawt Saus
"You two are such Dumpster Fires!"
― Hawt Saus' first words, Episode 12

Want to know more about Hawt Saus?
Hawt Saus is a red squirrel from Chikn Nuggit and a bonus opponent in Friday Night Nuggit.
Appearance
Hawt Saus is a red squirrel with a white belly that stretches to form a stripe on his tail. The red hood-like marking on his head doubles as a set of eyebrows, similarly to those of rubberhose-styled characters. He has black sclera with white pupils. There are three short claws on the tips of his hands and feet.
Trivia
He was originally going to be a grayish-brown donkey before he was turned into a squirrel. [21]
Cofi
"I just wanted to tell you know, you're very pretty. Have a good day"
― Cofi, to Chee, Episode 214

Want to know more about Cofi?
Cofi is a sheep with pink hair from Chikn Nuggit and a bonus opponent in Friday Night Nuggit.
Appearance
Cofi is a sheep wearing a wolf costume. Her wool, representing her hair, is light pink, and extends beyond one of her eyes. Cofi also wears light pink eyeshadow. The wolf costume itself is gray, with large claws and a bushy tail. A zipper can be found below her head, signifying that she is wearing a costume.
Sody Pop
"Yeah man, get that coin! Do what'cha gotta do, I'll endure it."
― Sody, enduring a sponsored ad, Episode 185

Want to know more about Sody Pop?
Sody Pop is an energetic red panda, and the first opponent in the bonus song Triple Threat.
Appearance
Sody Pop is a small red panda with orange and brown fur, and a large tail. Two tufts of white fur extend from the sides of his head.
During the mod, Sody is highlighted in a light shade of purple, causing the orange and brown parts of his fur to be pinkish-orange and purple instead. Sody also has an manic expression on his face, causing his eyes to turn white, and exposing his teeth.
Slushi
"Every character's unique! We need MORE characters in this world! There's room to love each and every one of em'!"
― Slushi, encouraging Sody, Episode 138

Want to know more about Slushi?
Slushi is a fox who appears throughout various episodes of Chikn.Nuggit, and is the final opponent of Triple Threat.
Appearance
Slushi is a teal fox with turquoise highlights. She has large teal eyes and a large, bushy tail.
During the mod, Slushi is shaded in a purple light, causing the white parts of her body to be pink, the black parts to purple, and the turquoise highlights to become purple. She also has an angered expression on her face.
Gameplay Mechanics - Friday Night Funkin' Note-Colored Pentagram Notes
During Leporiphobia, Rituals, Ceased, and Fuwa-Fuwa-Foof (Removed), multiple red pentagram notes appear. They drain some of the player's health when hit.
Trivia (General)
Music
Dialogue
Leporiphobia
'Iscream': Hey you! The one with blue hair!

Boyfriend: Bep?
'Iscream': Ive heard a bit about you. Wanna have a singing battle?

Boyfriend: Beep bo be bap!

'
Iscream'
: (Perfect... now that he'll be distracted, getting his blood will be easier than I thought...)
Rituals

'Iscream': HOW THE HELL DID I LOSE AT A SINGING BATTLE

Boyfriend: bee boop

'Iscream': Ive had enough of this...

'Iscream': Your blood is mine!

'Iscream': AND IM GOING TO USE IT FOR A BLOOD RITUAL

'Iscream': AHAHAHAHHAHAHAHAHAHAHAHAHAHAHAHHAHAHAHHAHAHAHAHHAHAHAHAHAHHAHAHHAHAHAHAHHAHHAHAHAHHAHAHHAHHAHAHHAHAHHAHAHHAHAHHAHAHHAHAHAHHAHAHAH

Boyfriend beep.

'
Iscream'
: Let's just get this over with.
Gallery (General)
Download Link
Gamebanana

Mods

Modding Engines

Kade Engine

-

Mic'd Up

-

Modding Plus

- UFNF Engine -

Psych Engine

-

Yoshi Engine

Overhaul

Corruption

-

Everywhere At The End Of Funk

-

Friday Night

Shootin'

-

Friday Night

Funkin'

HD

-

Hololive Funkin'

-

Salty's Sunday Night

-

Salty's Sunday Night Peppered

-

Starcatcher

-

V.S. Shaggy

-

Unified

Beats

-

Vs Impostor

-

Flip

Side

-

Hellbeats

-

Monday Dusk Monolith

-

Times & Tribulations

-

Friday Night Fever

-

Band Practice

-

With

Pa

ra

p

pa

-

Friendly Night Funkin

-

Friday Night Vibin

-

X-Ray

-

Friday Night Funkin: Bubbles' Tour

- FNF: Funkin' Nights at Freddy's -

Vs. Sonic.exe

(

Minus

-

Monika.exe

-

Sally.exe Reskin

) -

Friday Night Foundation

-

Soft

-

Friday Night Mashup

-

Friday Night Funkin' Pixels

-

Saturday Stuck in Soulstrike

-

Elegant Night Dancin'

-

Vs. RetroSpecter

-

Indie Cross

-

The Weeg Mod

-

Entity

Origins

- Friday Night Funkin: Untitled Remixes -

Dusttale

-

Friday Night Funkin' -

A World of Our Own

-

Saturday Night

Swappin'

-

Arrow

Funk

-

Friday Night Flippin'

-

Doki Doki

Takeover

-

Friday Night

Funkin' Logic

-

Friday Night Fluffin'

-

Martian

Mixtape

-

Super Mario Bros. Funk Mix DX

-

Vs.

Arle

-

VS Mommy

Long Legs

-

Muddy Puddles

Funkin

New Week(s)

Vs. Whitty

-

VS. Hex

-

Mid-Fight

Masses

(

Minus

-

Remastered

-

Genderbend

-

Rework

) -

The Date Week

-

Funkin' With Dalia

-

CG5 Edition

-

Concert Conundrum

-

X-Event

-

Vs. Brightside

-

Vs. Zardy

-

Hazy River

-

The Impostor Boyfriend Saga

-

Bob's

Onsl

aught

-

Deep-Sea Date

-

Bikini Bottom Funkin'

-

V.S. NekoFreak

-

Night of the

Funky

Bot

-

Slime Showdown

-

VS Kris

-

31 Minutos

-

Banjo

&

Kazooie

-

Starlight Mayhem

-

Vs.

Bob

and

Bosip

-

Boss Rush

-

Pibby

Corrupted

-

Sonic

Corrupted

Generations

-

Dusk Till Dawn

-

LUNAGAME.EXE

-

Matt Wiik 3

-

Mii

Funkin'

-

Derker Bluer Edition

-

Friday Night

Funkin' Windows

-

Vs Ridzak

+ Cybbr

-

Kepler Observation Unit

-

Hero's Journey

-

Demonic Duke-Out

-

Vs. MLG-Tan

-

Singe and Sear

- Friday Night Funkin': Unfinished Business: Vs. Adam - Trouble Double -

Pyro's Firey Friday

- Fruit Medley Mayhem - The Gacha Mod - Cultish - VS Fireboy & Watergirl - Maginage Matches - VS Tord Expanded - Vs. Punk Girl - Soviet Cartoons -

VS. Clip

-

Vs. Beepie

- Mario Pissing - Vs. Sans (Fuzz) -

Internet's Down

- Funkin' at Freddy's + Afton - Vs. Dave and Bambi ( Golden Apple Edition) - Vs. Bambi Strident Crisis - Vs Bamding - FNF: Popcorn Edition -

Starving Artist

-

Retaken Sanity

- Friday Night Sandboxin' The Squidward Tricky Mod - VS Ron: The Resurrection - Blast To The Past (Vs. FireIce) - Vs David - Fine Night Funkout - V.S Shard - Byte Funkin' -

Shinobi

Scramble

- - Vs. eteled - Vs. Not Normal - Heart Attack Rampage ( Neonight) - Arcade Showdown - The Trollge Files - Changed Mod -

Vs. The Boss

- Vs. Bob (SMG4) -

Confronting Yourself Mod

- Endless Cycles - Chaos Series - Cyber Sensation - Another Summer - Holiday Mod - Friday Night Postin' - Vs. Ambion Corrupt Frenzy - VS Stickman - Bad Luck QT - Fuckin' Funkin' W/Koi - Cookie Run Funkin' - Friday Night

Trepidation

- Friday Night Funkin

Lullaby

- Vs. Pokemon - Skalloween Spectracle -

VS CHEEKI & Nirepa

- Friday Night Parasite - Friday Night Funkin': Personalized - Manny Edition - MARATHON MADNESS - The Fantrack Madness - Hortas Edition -

Artistic Altitude

- DAMAGE WEEK - Friday Night Funkin' Web Rush - Bambi Gets Trolled - Vs. SpongeBob Media - Vs. Osan - The Mega Mogus - Cornflower Week - Sunday Night Suicide - Wednesday's Infidelity - and why he ourple - Vs. Piracy Sonic - Ben's Adventure - FNF' Skeleton

Bros

- Friday Night Funkin': Pixel Peril - Scarlet Melopoeia - Pluto's Reprisal
Cancelled
BAMBI'S PURGATORY
Remix

Neo

- B-Side Remixes - B3 Remixed - C-Side Remixes - D-Sides - SiIvaGunner Rips - Unofficial SiivaRemixes - UpSide - Neonight's Covers - Blantados' Covers and Remixes - BeatStreets - Another Friday Night - RetroSpecter Remixes - Kamex Remixes - High Effort Minus Tankman- Absolute Rage Mashup - Friday Night Funkin': Crystal - Alpaca Remix
Reskin
Minus - Super Paper Mario -

GenderSwaps

- Amogus - Clay Mod - High Effort Ugh - Expurgation High Effort 2.0 - Vento Aureo Mod - Sonic's Rhythm Rush - Eddsworld's Funky Beats - StickyBM Mod Pack - Friday Night Funkin': Summer Vacations - Friday Night Funkin': CoryxKenshin Edition - SugarRatio's Remasters - Friday Night Snartin' -

V.S Whitty

+ BF - Friday Night Funkin X Piggy - Brawl Stars Mod - Friday Night Defending - Steel Ball Run Mod - FNF: Carrot's Style - Brand New Funkin' - Rincewind University - Electro Funkin' - Your Turn to Die - Midori Mod - Enraged Artist's VS. EddsWorld Mods - Plant's Night Funkin' -

OpheeBob

- Monday Night Madness - The Monstrosity of Experiments - Psychiatric Funkin' VS Tom Oliver -

Monster Version

Funny
FNF but Bad - Friday Night Gunnin' - Lomongus Mod - Friday Night Funkin': Up Arrows Only - The Impossible Trio Chart - Memeverse - little man 2 please play right now
Other
Golf Minigame - ONLINE VS: ( Challenges) - Vs Mario (FFG291) - Vs. Banana And Coral
References