We're Getting Mutants in the MCU - The Loop
Play Sound

Unfinished Page
I'm surprised someone as small as you didn't break anything! - A.G.O.T.I.
---
This article lacks content, whether it be lacking Assets, Trivia, Music, or something else. You can help Funkipedia Mods Wiki by expanding it with more info! Thank you!

Reason: Needs the Week 4 animations and animated poses.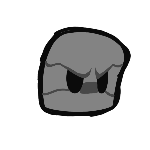 Lost Mod
E-Everything seems to be slipping my mind... - Boyfriend
---
This mod is currently lost media, as the download is no longer available. We will still record what is left of what we can access, but as of the time being, you can no longer get and download this mod.

Note: TBA
For the official page, check out Girlfriend. If you're looking for mods that feature GF, see Girlfriend (Disambiguation).
Minus GF over BF/Playable Minus GF is a mod made by Murasaki_Yokuutsu that replaces Boyfriend with Minus Girlfriend. There are files for compatibility with the original FNF as well as FNF Minus. She comes from Friday Night Funkin' Minus
Trivia
Her old death animation is referenced from the death animation from the game Among Us.
All of her miss poses cause her ahoge to crumple up.
Gallery
Download Link
GameBanana

Characters
Swap
Anthro Doggo - BF And GF - Vs. Girlfriend - Monster BF - Monster Pico - Mad Senpai - Monster and Humanized!Spirit - Pirate Monster - Pulp - Romantic Boyfriend - The Spookalgamate - Tall Boyfriend (BossSwagMaster) - Inside-Out Boyfriend - Christmas Girlfriend

- GF Legs - Doge/Shiba Inu Girlfriend - Happy Pico - BF over GF - Rapper GF - Crazy Girlfriend - Angrier Senpai - Lia - Mia - Kia - Stalker Girl - carlos - Reanimated Boyfriend (ZERO - FreshWoomy) - BF X Pico - Mermaid Girlfriend - Playable Minus GF - 2VPLUS Senpai - Senpai / Spirit HD - Lemon Angel - Smol Monster - Photoshopped BF - Monster Neeko - Playable Tankman - Pixel Tankman - Pixel Pico - Impostor Boyfriend - Toadico - Festive BF - Happy Boyfriend - Benjamin Fairest - Pepper Monster - Chester

Relatives
Boyfriend's Dad - Boyfriend's Mom - Ritz - Hatsune Miku (bbpanzu) - Big Brother - Big Sister - Older Bro - Baby Blue Brother - Beach Brother - Cassandra - Sister Searest - Lila - Corrupted Lemon - Lemon Sister
OC

Whitty

(

Fun Sized

- Boss Rush) - Updike - Julian - Nitty - Hex ( Fun Sized - GF - Cyber Sensation) -

IRIS

- Carol - Annie ( Legacy) - Dalia - King ( lagoAnims - tictacto) - Ayana - Tabi (Boss Rush) - Sky ( Sky Remanifested - NuSky + Skyverse - Trusky + Skyverse - HD - Minus - Soft - B-Side (Ronezkj15 & Spurk FNF) - Neo - Over GF) - Ski ( Sky Remanifested - NuSky + Skyverse - Trusky + Skyverse) - Bluefrok Sky - Skyblue ( Fan-Made - Sky Remanifested - NuSky + Skyverse - Trusky + Skyverse - Mask Off Reconstruction) - Faker Sky (Sky Remanifested - NuSky + Skyverse - Trusky + Skyverse - Mask Off Reconstruction) - Sarusky/Sora ( NuSky + Skyverse) - NuSky - Miko (Sky Remanifested - Trusky + Skyverse) - Skychi (Trusky + Skyverse - Mask Off Reconstruction) - CuSky - Brandon - Trusky (Mask Off Reconstruction) - Parasol Sky - Skylar - Sunday - Sarvente ( Remaster - Young) - Ruv ( Remaster - Fun Sized) -

Selever

(

Remaster

- Full Week (Fan-Made)) - Garcello (Minus)- Salty -

Blueberry

- Jester - Bob - Ron ( 3D - The Ressurection - Boss Rush) - Little Man - Sakuroma - Xe - Ruria - Detra - JTC - Snarts - Randy -

Fuego

- Mike - Macy - Kazuki - Gumi - Brightside - Parasite - Omega - Bowie - Plate - Sketchy ( Redrawn) - Pompom - Mackie - RidZak - Cybbr - Shroom -

Static

-

Myra

-

Singe

-

Sear

-

Vetar

-

Kosten

-

Wren

- A.G.O.T.I. -

Aldryx

- Solazar - Nikusa - Lune - Xyn -

Corrupt

- Fire - Kaleigh - Feri - Aero - Flexy - The Merchant - Demetrios -

Anders

- Alex Bird - Red - Kapi - Kauan - Lexi (Sky Remanifested) - Abigail - Emmi - Fluffy the Hellcat - Subject 93 - Noke - CJ - Ruby - Bob - Bosip - Luxus - Frog Man - Anchor - Roro - Alya - Suvarna -

Grunko

- Berzerk - Displo - Kou - GSU -

Clownso

- Zipper - Ignis and May - Starecrown - Dilune - Ghost Twins - Katelyn - Cye - Yukichi - French Fry Guy - Reaper - Melty - Kiya - Xigmund ( Hotline 024) -

Tree

- Duck - Alfie - Watermelon the Cat - Kastimagina - ASCII - Flatline - Onek - Cyrix - Dr. Jack Springheel -

Cyber Alula

- Filip - Rosie - Mel - Bana - Peri - Tac - Lucian - Abby - Nick - Animated Ball - Yoma - Goves - Hell - Beegie - Usagi - Boo ( Hotline 024) - Boo Queen - Beepie - Lexi - Olivia - QT - KB - Void - Momi - Loki - Ashtoreth - Showcaster - Fizz - Cupid - Fueg0 - Poly - Valerie - Violet - Cloud - Door - Adam - Cosby - Spong - Joe Mama Squidward - Starvedward - Starved Plankton - SpongeXML - Nightmare Squidward - Bait-Sides Squidward - Sexoward Testicles - Kavouras - Aftermath - Remorse - Soulkeeper - Shuri - Ken - Javier - Cream - Richard Gyro - Jay - DOXXI3 - Troyr - Ghost - Novanomikon - Funk - GameBanana User - Fridge - Stickman - Printer - Grass Block - Toxic Hater - Tom Stuart Oliver - Mike de la Quenelle Connor III -

Rose Angel Oliver

- Smoky - Kai - Umball - Arwin - GB - HELLBREAKER - Theo Parker - Shorty Collins - Raquel Vasquez - Minji Kim - SL4SH - Hog/Scorched - Requital - Mighty.ZIP - Documic.TXT - Sonik'.FLA - Nikku - Gogo - Momo - Rude#1 - Matzushii - Clips - Markus - Crisis - Experiment - Yekom - Zephyrus - Yourself - Mr. Skeppson
Newgrounds
Tricky (Classic - Phase 0 - Phase 5 - Cyber Sensation) - Hank J. Wimbleton ( Online Vs.) - Sanford - Deimos ( Aggregation - MashProTato) - Jebus (Latexify - SMc5) - The Auditor - Mag Agent: Torture - Romp - Scrapeface - Hotdog Vendor - Director Phobos -

ENA

(Senpai - Hotline 024) -

Moony

-

Shepherd

(

Supercario

) - Auctioneer - Brick Frog - Darnell - Cassandra - Nene - Überkids - Piconjo -

Cassette Girl

- Tord ( Legacy Edition - Online Vs. - Matt Gets Trolled - nicomon2007's Covers - Enraged Artist) - Tom ( Online VS. - Matt Gets Trolled - nicomon2007's Covers) - Edd ( Spider_Thiago - Online Vs. - nicomon2007's Covers - Enraged Artist) - Matt ( Full Week - nicomon2007's Covers - Matt Gets Trolled - Online VS. - Enraged Artist) - Laurel - Eduardo ( Online Vs. - Enraged Artist - nicomon2007's Covers) - Mark ( Online Vs. - nicomon2007's Covers - Enraged Artist) - Jon ( Enraged Artist) - The Evil Director - Larry - Clones - Future Edd ( Enraged Artist) -

Future Tom

(nicomon2007's Covers - Matt Gets Trolled) - Future Matt - Zanta Claws (nicomon2007's Covers) - Ell - Tamara - Matilda - Paul - Patryck - Henry Stickmin - Charles Calvin - Ellie Rose - Reginald Copperbottom - Dave Panpa - Right Hand Man - Felix White - Dmitri Johannes Petrov - Phil Eggtree - Venus and Eve - Sigma - Salad Fingers - Steve - Fancy Pants - Geo - Ami Ami (lisaimai)) - Stan
Gaming
Zardy (Fun Sized) - Cablecrow - Monika ( HD - Hotline 024) - Sayori ( NEONVORE) - Natsuki - Yuri ( Hotline 024) - Rayman - Shantae - Squid Baron - Foreman Spike - Mario ( Funk Mix, Sky Remanifested) - Luigi - Peach - Bob-Omb - Bullet Bill - Big Boo - Bowser - Yoshi - Waluigi - Beta Luigi - Hypno - MissingNo. - OVA Sonic - MCSonic - Sonic The Hedgehog - ( Funk Mix - Sonic.Exe) - Tails ( Sonic.Exe) - Omochao - Majin Sonic ( Boss Rush) - Mazin Sonic- Tails Doll - Game Boy Cameraman - MX - ( Funk Mix) - Coronation Peach - Lord X ( Chaos Series) - Alan - Sunky.MPEG - Roblox Noob - Cheeky - Violastro - ViolastroBot - Reimu Hakurei -

Rumia

- Sakuya Izayoi (BlackTiger2000) -

Flandre Scarlet

- Yukari Yakumo - Athena Asamiya - Athena - Freddy Fazbear - Bonnie The Bunny - Chica The Chicken - Foxy The Pirate Fox - Golden Freddy - Withered Freddy -

Mangle

- The Puppet - Shadow Freddy - Springtrap ( Funkin' At Freddy's) - William Afton - ( Funkin' At Freddy's) - RWQFSFASXC ( Funkin at Freddy's - ) - Michael Afton -

Funtime Foxy

-

Lolbit

- Glitchtrap - Vanny - DaycareAttendant - Map Bot - DJ Music Man - Cuphead - The Devil - Bendy ( Indie Cross) - Ink Bendy - Sammy Lawrence - The Goose - Baldi ( Basics In Funkin') - Mono - BEAR - Frisk - Chara ( Hexar) - Sans ( TheLunar27- Susususus - Indie Cross) - Papyrus ( Indie Cross) - Dust Sans - Mettaton - Kiryu Kazuma - OMORI - AUBREY - SPACE BOYFRIEND - Matt - Liz - Lane - Neon - Dark Matter -

Queen Sectonia

- Vibri - 1010 - Default Boy - W.D. Gaster - Captain Viridian - Hat Kid ( Lads In Hats - Kokoro Hatsaru) - Fred The Frog - Watergirl - Fireboy -

Davoth

-

Doom Slayer

(

Manlet

) -

Mae

-

Angus

- Maid in the Mist - Peashooter - Sunflower - Mr. Game & Watch - Banjo - Ross - Bubbles - K.K. Slider - Ankha - Monokuma - Reporter - Brainwashed Callie - Hatty Hattington -

Brad Armstrong

- Hart - MC. Ballyhoo - Despacito Spider - Mayday - Kalisa - Chess Choco Cookie - Tiger Lily Cookie - Fire Spirit Cookie - Isaac - Crewmate ( Purple - Tomongus ( Hotline 024) - Mat - Sophie - Zachie - Banana - Impostor ( Red - Green - Black - Tan) - Whisper - Komasan and Komajiro - John Bomb - Nadeko Sengoku - DJ Sray - Ralsei - Olivia - The Devourer of Gods - Major Burrows - Scary Larry - Human - Ragdoll - G-Man - Interactive Buddy - Despacito Spider - Dehydrated SpongeBob - Creature From The Krusty Krab SpongeBob - Yummers - ( Mistful Crimson Morning, Misty Tragedy) - The Overlord - Animatronic SpongeBob - Animatronic Patrick - Animatronic Squidward - Hammerhead - Huggy Wuggy - Crash Bandicoot - Peashooter - Gattling Pea - The Toons - Mascot Photo-Negative Mickey - Relapsed Suicide Mouse - Hu Tao - Xingqiu - Venti - Grand Dad - Felix y Het - T-Rex
Animation
X!Chara - Ink!Sans - X!Gaster - Betty Noire - Waa Hoo - Saness - Mokey - Grooby - Dilan - Lewis Pepper - Caleb Lightpaw - Pelito - Peludo - Mami - Ryuko - Spinel - Peridot - Lapis Lazuli - Jasper - Hilda - Gelatin - Flippy ( j0nnytest) - Daisy - Eric Cartman - Loona - Pinkie Pie ( Elements of Insanity - Dusk Till Dawn) - Flutterguine - Starlight Glimmer - Garfield - Zoe Trent - Mr. DoucheBag - Oswald ( Sunday Night Suicide) - Shaggy - Red Shaggy (Boss Rush) - Warner Bros. Shaggy - JFK - Rolf - Possessed Amy - Snap - Spongebob SquarePants ( Bikini Bottom, Squidward Tricky) - Patrick Star ( Bikini Bottom) - Squidward Tentacles - Mrs. Puff - Dirty Dan SpongeBob - Pinhead Patrick - The Hash-Slinging Slasher - The Flying Dutchman - Squilliam Fancyson - DoodleBob - Goofy Goober Rock SpongeBob - Get The Fuck Out Patrick - Get The Fuck Out SpongeBob - Get The Fuck Out Squidward - Red Mist Squidward ( Mistful Crimson Morning) - Baby Squidward - Benson Dunwoody - Jenny Wakeman - Homer Simpson ( /v/-tan) - Chuck & Sneed - SMG4 Mario - Bob Bobowski - Melony - Tari - Belle - Marvin the Martian - Firey - Four - Biggie Cheese - Phineas & Ferb - Sasha Waybright - Anne Boonchuy (CartoonMarcyLove)- Marcy Wu - Luz Noceda - Eda & King - Dr. Robotnik - Suction Cup Man - Ood - Woody Woodpecker - Racist Mario - LDO Mario - LDO Luigi - Speedrunner Mario - Coconut Fred - SpongeBoy - Robot Chicken Mr. Krabs - Robot Chicken SpongeBob - Pamtri SpongeBob - SpongeBong HempPants - MeatCanyon SpongeBob MeatCanyon Squidward - Peppa Pig - Consolezord - Charlie - Pim - Julian - GameToons Suicide Mouse - Fat Mickey - Family Guy Mickey - Mickey Mouse Flashgitz Mickey - Felix The Cat - Secret History Tails - Secret History Sonic - Secret History Knuckles - Secret History Amy - Secret History Shadow - Mr. Sega - Secret History Mario (Mario's Madness) - Secret History Blue - Secret History Mega Man - Secret History Harry Potter - God Omnic - Secret History Cuphead & Mugman - One Jump Man - Mashed Waluigi - Yoshizilla - Shinji Ikari - Asuka Langley - Rei Ayanami - Mistao Katsuragi - Sachiel - Kaworu Nagisa - Realistic Henry
Literature
Fleetway Sonic - Fleetway Super Sonic ( Chaos Series) - Saxton Hale - Greg Heffley - Rodrick Heffly - Susan Heffley - Nate Wright - Jotaro Kujo (and Kakyoin) - DIO - Josuke Higashikata - Giorno Giovanna - Bruno Bucciarati - Guido Mista - Narancia Ghira - Panacotta Fugo - Trish Una - Diavolo - Doppio - Squalo and Tiziano - Cioccolata and Secco - Chariot Requiem - Johnny Joestar - Gyro Zeppeli - The Tortured One - Titan Squidward - TGT Tails - TGT Sonic - TGT Shadow - TGT Knuckles - Scourge - Yotsuba Koiwai ( NuSky + Skyverse)
Internet Personas

Rebecca

- 8-BitRyan ( Boyfriend) - Kubz Scouts - Dawktrap - Shyrell - StickyBM - Nostalgia Critic - Ninjamuffin - Vase - Nonsense (but real irl) - XOXO - Aflac - Blu - Mini - JGhost - Cerberus -

Verbalase

- RetroSpecter ( Fun-SIzed) - Ace ( Fun-Sized) - NDXL - Anthem -

Cerbera

- Anthem - Wilbur Soot - Kimiri - Skeppy and BadBoyHalo - Fernando Bro Games - Cesar Fever - Blantad - Neonight - Sharv - Lylace - Swirl - Cheese - Camellia (Cyber Sensation) - Ethan - Faradey - Sly - Nathaniel Bandy - Piccohoe - Dani - Hiro-tan - Codist - Jerry-The-SMG4-Fan - SonaDrawzStuffYT - AlizaBunn - Merg - Nihhiu - Scott Wozniak - BBPanzu ( Sky Remanifested) - Arm4GeDon - Taeyai (Minus) - Cval - KadeDev - Caddicarus - C0rruptzie - KiwiBurd - UniqueGeese ( B-Side - Neo - Hellbeats - Corrupted - Minus) - MatPat - Scott Cawthon - Loggo - Clowfoe - Jman - Kofv - Goated Amogly Squidward
Internet Culture
Slenderman - ( Trepidation) Jeff The Killer - Masky And Hoody -

Carmen Winstead

Gold - ( Trepidation) - This Man - Sonic.EXE - (Minus) - Soul Tails - Soul Knuckles - Soul Robotnik - Fatal Error - Furnace - Starved - X-Terion (Fan-Made) - Sanic.EXE - Coldsteel - NeedleM0use - Sink - Duke - Chaotix - NormalCD - Mario.EXE - I HATE YOU Luigi - Wario Apparation ( Mario's Madness) - Anti-Piracy Mario - L Is Real Luigi - Mr. Virtual - Stanley -

Dead Peashooter

- Suicide Mouse - ( Wednesday's Infidelity - Mouse, Craziness Injection) - Satan - Alt Suicide Mouse - Costume - Gascot - Magrolo Mouse - Bipolar Mouse - Beelzebub - He Needs To Eat - Macabre Experiment Mouse - Doggy Mouse - eteleD ( Boss Rush - Reincarnate) - Austin - Suicide Squidward ( SpongeBob Media, Mistful Crimson Morning, Misty Tragedy, Squidward's Bad Day) - Sponge.avi ( Mistful Crimson Morning, Misty Tragedy, Squidward's Bad Day) - Served Plankton - Faceless SpongeBob And Patrick - Lies Fish - Diabetes Patrick - Cold Patrick - Basement Jerry - Herobrine - SpingeBill (Misty Tragedy) - Skedword - Bloodlust Mr. Krabs - SlendyBob - Chinese SpongeBob - YourBoySponge - Emo SpongeBob - RacistBob - Trickward - MOMAZOS DIEGO - SpongeswapSpongeBob - Cringe Squidward - Catastrophe Crow - Polar Bear - Cartoon Cat - Trollface - Jack Stickman - DJ Hallyboo - Mope Mope - Trollface/Trollge (John_Piss - A Bunch Of Mod Makers) - Blueballs Incident Trolls - Anonymous - Weegee - Sanic - Chrome Dino - Tiky - IRL Senpai - /v/-tan - Cancer Lord - MLG-Tan - Chikn Nuggit - Cheezborger - Iscream - Sody Pop - Slushi - Cofi - Fanon!Chara - - Normal SpongeBob- - Bold & Brash - Skitzo The Bear - Noah - Archangel Gabriel - Mark Heathcliff - Cesar Torres - 6 - Distraught Mother - N
Other
FL Chan (2022) - Mano Aloe - Ninomae Ina'nis - Bonzi - Ronald McDonald - Marina - Michael Jackson - Lucky Boy - Kasane Teto - Beastie - Toilet - Dust Sans - Picardia - Baby - FireIce - Master Gracey - Among Dream - Withered Toy Sonic - Simone - Proto Boyfriend - Cheddar ( Mouse) - Tori - Balloon SpongeBob - Rei Chiquita - Slovakia - Czechoslovakia - Nazi - Poland