We're Getting Mutants in the MCU - The Loop
Play Sound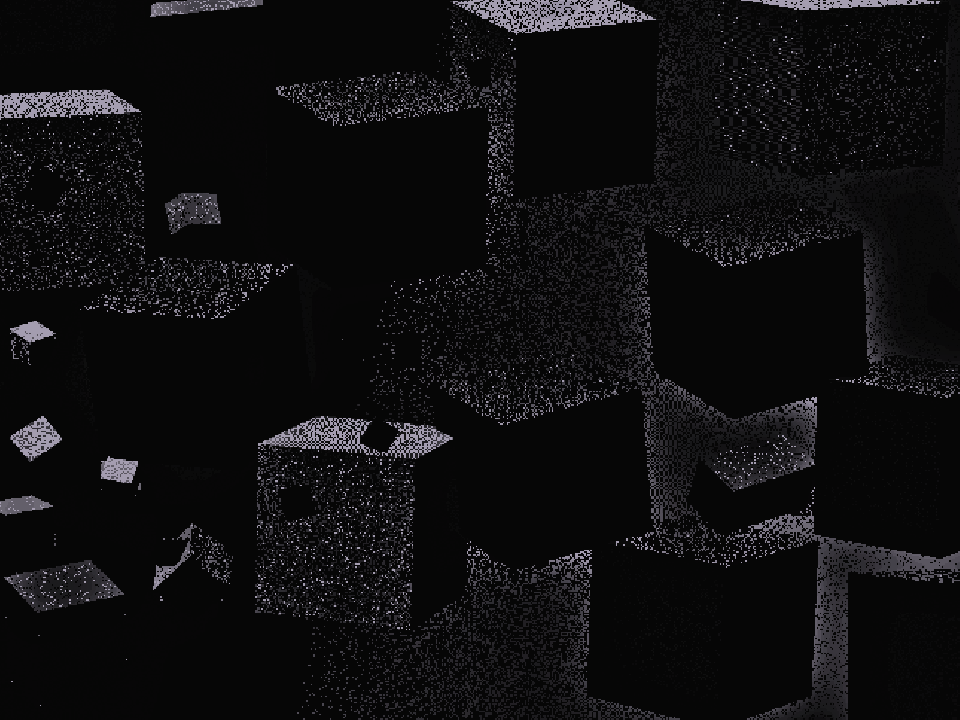 Warnings: Trigger Warning, Content Warning, Resolved Controversy, Unsettling Themes.
Notices: Stub, Joke Content, Fan-made, Large Page, Proofread,Upcoming Content.
Not to be confused with Bambi in Vs. Dave and Bambi, Bambi's Purgatory, or Dave And Bambi: Golden Apple Edition.
Vs. Bambi: Strident Crisis is a mod that focuses on VS Bambi fantracks, by putting a lot of them into one mod, and giving them a story.
Characters
Bambi
Bambi is the antagonist of the first half of the mod.
Appearance
Bambi has the appearance of a small farmer with a green, red shirt, and blue overalls. In the first half of chapter 2, he's now angrily shaking while holding his broken phone, which is why he's mad.
In Overthink (and his alt. animation in screwed), his eyes are fully white and is now floating.
In Reality Breaking and Dismember, he turns completely red, loses his head, and keeps his eyes, which is a reference to his jumpscare in Marcello's Fun House, which also is his game of origin. He appears to be glitching.
In Nomophobia and Kalapokomiphobia, his body has gone completely white with a green outline. He has fire in his right hand and a clenched left. He has lost his eyes, and is twitching in anger.
For more info, look at the Dave and Bambi Page.
Gallery
Expunged
Expunged is a powerful 3D being that takes the form of Bambi, and is the antagonist of the 2nd half of the mod.
Appearance
(From The Dave and Bambi Page)
Expunged appears to be wearing a green hat. It has a red torso and blue legs, though it is unknown whether this is clothes or skin. Its head is a light brown color, with black eyes. Its smile is purely black.
In it's Unfairness form, it wears a red witch-like hat, as well as having a red torso and legs. It's head is still light brown, but this time, it's eyes are wider and its smile is much bigger. The inside of its mouth is purely black with a white tongue. It also appears to "fall apart" occasionally in its twitchy idle.
In it's Opposition form, it wears a white and much wider hat followed by a white torso and legs. It's head is a lighter brown and its pupils are red. It's eyes and smile are not as wide as it's Unfairness form and his hat is not witch-like. It's outlines turn blue and yellow in it's idle.
In it's Thearchy form, it looks similar to it's Opposition form, but looks more insane and agitated. It also does not fall apart as much. Not much is different from its previous form.
In it's Phonophobia form, it looks similar to it's Opposition form, but appears to have empty eye sockets crying out some sort of black goo. Its skin also appears to be completely pale and appears to no longer have a mouth. It has a red outline, and does not move in it's idle. Some sort of static seems to be covering it as well.
In it's scrapped Scopomania form, it appears as a big floating red eye with five horizontally aligned red spikes on top and below it with it's pupil being black.
In it's old opposition form, it appears as Bambi's playable/joke appearance except with a white body and red outlines.
Trivia
(For more info, please look at the Dave and Bambi Page.)
Opposition Expunged is playable in the joke song "Family Bonding".
Old Opposition sprites were drawn when the mod was in developement (CONFIRMED BY JOOLIAN)
Badhu and Opposition expunged tend to get mixed up, even though the only differences being that Badhu has a more mettalic look to his body and has hands.
Gallery
Hellbreaker
Hellbreaker is a character that appears in the song with the same name.
Appearance
Hellbreaker wears a brown hat with three horizontally arranged brown spikes on top followed by a red cone-shaped torso (pointing downwards), four brown cone-shaped arms with light brown spherical hands (two on each side and pointing to the torso), brown cone-shaped legs (pointing upwards), and big eyes with red pupils, similar to Expunged's Opposition form.
Trivia
Although the Hellbreaker song was created by That Pizza Tower Fan, The Character Hellbreaker was created by RoundCat.

The Design, Lore, Sprites were all created by RoundCat, the lore has changed quite a few times due to conflicts.
This why hellbreaker isn't going to be deleted on the next update.

Hellbreaker is a different character than Expunged.[3]
Hellbreaker's name is the same exact name as his song.

Hellbreaker is also referred to as Jack Wimble, mainly by That Pizza Tower Fan.

Expunged is not Hellbreaker's creation, Hellbreaker is actually Expunged's creation.
Expunged can't do much to stop Hellbreaker's rampages other than delaying them a bit, due to Expunged wanting to test how much power he can pump into a creation, and therefore Hellbreaker's IMMENSE strength is why him and Expunged are enemies.
There exists another character named "Hellbreaker 9000" which is created by Expunged.
Hellbreakers Older Design was originally intended for a fanchart of Hellbreaker, before SC existed.

The design would of also have been used in Bambi's Purgatory for a song called Upheaval, however due to a redesign, it went unused.

Hellbreaker absolutely despises any other variations of him.
Hellbreaker doesn't have any family.
Hellbreaker was born from random sparks fusing together.
Despite Hellbreaker looking powerful, he can't really harm anybody. However, he is indestructible.
Hellbreaker's old name was Hadie, this is due to the original name of Hellbreaker (the song) being Hadephobia.
Gallery
Xpunged
Xpunged is the Christmas version of Expunged, made for a Christmas Special song.
Appearance
Xpunged is a 3D entity wearing a green hat followed by a red torso and green legs. His head is a light or pale yellow with a derpy smile.
Trivia
Xpunged has no understanding of any other holiday other than Christmas.[12]
Xpunged has a liking for eggnog.
Xpunged is exactly 6969696969420420420420 years old, making him the oldest character in FNF Modding history.
Xpunged's full name is possibly Xmaspunged, as told by an emoji on the Discord.

This is further supported by the fact that he likes everything Christmas.
Gallery
Nimbi
Nimbi is the main antagonist of his songs Futile and Spamophobia.
Appearance
Nimbi is a 3D entity resembling Cheating Expunged, but with an upside down hat with spikes on top for a head, bloody teeth, large claw-like hands, blue pants and a red body.
Trivia
Nimbi was born with an upside down farmer's hat for a head.[14]
Nimbi's songs, Futile and Spamophobia, were made for a sort of "competition" started by ThatPizzaTowerFan, to create the spammiest song possible.

Although at the time, both were the spammiest, they have been since beaten by many other songs.
Phonophobia, Hellbreaker and the scrapped song Scopomania also originated from this, with Phonophobia being the one which started it.

Halfway through Futile, Nimbi can be heard cocking and shooting a glock at Boyfriend, this will most likely be the song's main mechanic.

Interestingly, Boyfriend's vocals during this section are different depending on which upload of Futile you listen to, as the one currently on the wiki has Boyfriend using generic beeps and boops, while the upload on Wise's YouTube Topic page has him use actual english.
Gallery
Seven
Seven
is the Opponent in "7-Cubed" and the first segment of Paperbound. He is also the Main Antagonist of his own mod, Paperland Pals.
Manbi
Want to know more about Manbi?
Manbi is the main antagonist of the upcoming song Cacophonous.
Appearance
Manbi's appearance is a distorted figure with slightly visible eyes. His arms are Rectangles with smaller rectangles on the end that resemble fingers. He also has long tubes for legs.
Trivia
Manbi and Linbi are best friends.[15]
Gallery
Bambinton
Bambinton, created by PizzaSlice, is the main antagonist of their song "High Serve".
Appearance
Bambinton is a 3D entity wearing a hat with an arglye like pattern on the base, and two spike like triangles on the sides. They have blue eyes and a blue shirt with a shuttlecock on it. They also have dark blue bottoms.
Trivia
Bambinton is an enjoyer of the sport Badminton.

Bambinton's song, "High Serve", is a reference to a move in the sport.

The object on Bambinton's shirt is a shuttlecock, which is used in Badminton.

Bambinton sometimes has a racket in their hands.
Bambinton has not been in a relationship with Degnupxe, though they have met once.
Bambinton is attracted to Badminton rackets.

Despite this, Bambinton is homosexual.

Bambinton is addicted to Pizza, and too much can make him go insane.

He still works as a Pizza delivery guy.

He has once blown up the 3D Hut he works at due to eating way too much Pizza.

Even though he is blue, his favorite color is Lime Green.
Bambinton has a sister named Bambennis, who loves Tennis.[16]
Opposition X
Opposition X is a character meant to appear in 5 songs.
Appearance
TBA
Trivia
Chombi
Chombi was the opponent you would fight in the scrapped song "Eastern Communism" and the playable character on the scrapped song "Riotous".
Appearance
Chombi's appearance is VERY similar to Expunged (Cheating). He has a straw hat that says "女 (female in Chinese)", red pants and a red shirt that resembles the Chinese flag. He also has a small yellow star on his pants.
Trivia
Chombi watches anime.
Chombi's actual name is William Nyft.
Chombi is American.
Gallery
Trivia (general)
Rapparep lol (the og artist of the mod) made a custom song for hellbreaker a while ago.
Chombi was supposed to appear on this mod, he didn't appear cause of a drama.
During Hellbreaker, before the last two spam parts. A text box will appear bringing you out of the game saying "Good Luck."
Songs like flip phone, opposition, thearchy etc are getting remade.
There is going to be a section for old songs.
In Delirium, the screen is going to move a lot during the song, reaching a point where the game almost went off the screen.
Cameos in Other Mods
In Vs. Dave and Bambi: Golden Apple Edition, Opposition Expunged and Bumbo appear in the "oc gang" image in the game files.
In Funky Friday, Bumbo appears in the background named "Toasty's Kitchen".

He also appears as a drawing in the background in VS. Kirby Dave during Squirklewarp and Heavy Metal.
Music
TRIGGER WARNING!
---
This article contains content that may bring users with past trauma, to something that might cause a physical and/or mental reaction. Viewer discretion is advised!

Reason: Some songs here can be loud, so you should turn down your volume, especially on Spamophobia and Futile
Dialogue
Screwed Test Dialogue
This Dialogue was Written By RoundCat for testing out the dialogue tracks, this can be seen in teasers for the mod on the discord server.

Bambi: YOU FUCKING BITCH!

Bambi: first you tresspass[sic] on my farm

Bambi: AND NOW YOU BREAK MY PHONE!

Boyfriend: cry about it dumbass

Bambi: I AM GONNA BLOCK YOU!

Boyfriend: ok

Bambi: FUCK YOU, YOU FUCKING DICK

Boyfriend
: jack black reference?!!?!?!?!!?!
Gallery (General)
References
Links