Warnings: Copyrighted.
Notices: Stub, Large Page.

⚠️ CONTENT WARNING ⚠️
---
This article contains potentially sensitive content that may be discomforting or upsetting to certain users. Viewer discretion is advised!

Reason: Beepie says: Rock me baby, is considered as a sexual innuendo.

Copyrighted Assets
Alright, just a couple of Vs. Beepie's songs, though. I don't know that many. - Shaggy
---
This article contains copyrighted music, files, or other copyrighted assets that can claim copyright infringement.

Reason: Ievan Polkka is copyrighted and was composed by Eino Kettunen, a Finnish song in 1930.

Unfinished Page
It really don't matter, your chances of making it are shorter than your height. - Kia
---
This article lacks content, whether it be lacking Assets, Trivia, Music, or something else. You can help Funkipedia Mods Wiki by expanding it with more info! Thank you!

Reason: Boyfriend and Girlfriend's old sprites, Boyfriend's game over sprites and we need info's of GF and BF.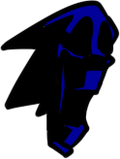 Large Page
Sing, we're gonna sing, we're gonna sing, we're gonna sing all day, I'm here with all my friends, we're at Pissville, we're gonna sing all day. Wake up! It's time to sing! Let's sing! We're gonna have a great time, you and me, we're gonna be best pals, we're gonna be buddies forever. - B-Side UniqueGeese
---
This article is very long, and could slow down your browser by opening or editing it. Please proceed with caution.

Reason: Over 25K+ bytes.
Friday Night Funkin': Vs. Beepie, also known as Vs. Beepie BF Lover, is a mod made by valengarfy, starring Beepie, a fangirl who wishes to be with Boyfriend. It also adds new costumes for Boyfriend and Girlfriend. The mod adds 1 full week containing 5 new songs, as well as a new tutorial song.
Story
Tutorial Week: Polkka
Boyfriend and Girlfriend have been invited to the Anime Expo convention and are dressed up for the occasion. Boyfriend is cosplaying as his sister, Hatsune Miku, and Girlfriend is cosplaying as Nyan Cat. However, before their departure, Girlfriend and Boyfriend do some warm-up practice by singing "levan Polkka", one of Miku's trademark songs. As the song finishes, the couple make their way to the convention.
Beepie Week: BF Fangirl Number One LOL
Stalker, Together Forever & Mine
As Girlfriend welcomes the Anime Expo audience, she explains that Boyfriend is ready for a rap battle and wants any challenger to step forth and battle against him. Enter the fangirl known as Beepie, who gets up on the stage while rushing people down to be the first one delected. Girlfriend gets surprised and startled as she remembers a familar experience with a previous fangirl, which confuses Beepie because this is the first time they ever met. Refocusing her attention to Boyfriend, Beepie wants to fight for BF's love (and to make her fanfiction(s) come to reality), claiming that Girlfriend isn't the one for her. Boyfriend lets out some beeps and bops, which leads Beepie to believe that he's asking her hand in marriage. Girlfriend says that it's not what he said, but Beepie denies this, claiming that Boyfriend loves Beepie and that he wants to have 304 kids with her. This would ultimately lead to the first song to play. 30 seconds into the song, Beepie says "Rock me, baby~". After the song is finished, Beepie would be angered by her loss and would transform into her gargoyle form, which causes the entire Expo to explode. She's still set on stealing Boyfriend for herself and marrying him for eternity as she misinterprets his beeps and bops yet again. Girlfriend calls her out on it, but Beepie is still keen on being with BF forever as she wants her "sweetie" to "get ready". The second songs comes around, and Beepie is unsuccessful again. Girlfriend tells Beepie to give up as her efforts have become all too similar with a previous fangirl who failed to win over Boyfriend, minus the cruficiation part which gives GF a sigh of relief. Beepie snaps as the third song plays and she shoots fire all around the stage. Boyfriend ultimately defeats Beepie who transforms back to her human state and unveils her cyan hair actually being a wig, exposing her real cherry-colored hair out in the open. The now-saddened fangirl apologizes for her actions and even tells him about the wig. Girlfriend quickly reminds her that they're still surrounded by the fire, and Beepie transforms into her demon form again to help them escape.
That I Need & Its Ok
Somewhere outside, Boyfriend sits down with Beepie on the sidewalk to try and cheer her up. Beepie is still upset about herself due to what had happened as her insecurities start to show, but Boyfriend still tries to talk to her and make her feel better about herself, which leads to the fourth song. After that, Beepie finally calms down and bears a smile. Boyfriend is willing to make amends with her and now wants to be her friend, which she accepts. They would sing one last song to bury the hatchet and begin their new friendship.
Reception
The mod has received positive reviews by many fans, with some stating that it's a step-up to other "[crazy] fangirl/fanboy" mods that came before this. People applauded this mod for its music, artwork, story and other content that it managed to squeeze in. It also made people appreciate it even more when it's realized how much love and care went into this mod as it did all it can to provide one of the best fangirl mods today.
Characters
Cameos
Various FNF and mod characters appear in the background. They include:
FNF and/or mod character(s) removed from the background:
Trivia (General)
Music

Stalker
BPM: 150
Scroll Speed: 1.5 (Easy)
2.2 (Normal)
2.8 (Hard)
Lyrics:

0:30 Beepie: Rock me, baby~

Together Forever
BPM: 180
Scroll Speed: 2 (Easy)
2.5 (Normal)
3 (Hard)

Mine
BPM: 180
Scroll Speed: 1.8 (Easy)
2.2 (Normal)
2.8 (Hard)

That I Need
BPM: 160
Scroll Speed: 1.8 (Easy)
2.5 (Normal)
3 (Hard)

Its Ok
BPM: 200
Scroll Speed: 2 (Easy)
2.6 (Normal)
3 (Hard)
Dialogue
*Note: The misspelling isn't unintentional. This is what is seen in the official dialogue.
Stalker Dialogue
Girlfriend: YOOO! GF here! Thank you all so much for the invitation! It's an honor to be here!

Boyfriend: beep beep beep beep baap!
Girlfriend: what he means my dear BF is that we invite you to come and fight against him! who is willing to challenge him?

Beepie: YES, AFTER SO LONG I CAN BE WITH HIM!
(Beepie is pushing everyone to be the first one to be chosen)

Beepie: !!!!BF SENPAIIIII!!!! KYAAA I CAN'T BELIEVE YOU ARE MY ADORABLE LITTLE HUSBAND YOU ARE SO KAWAII IN PERSON HEHEHEHE 7w7
Girlfriend: Oh no, not you again.

Beepie: But this is the first time we meet
Girlfriend: oh, it's just that you look like somebody
Girlfriend: yeah, who the hell are you?

Beepie: the name is beepie, and im here to fight for bf's love! (...finally my origional fanfic will be real!..)

Beepie: BF, that stupid gf is not for you I'll be the one who really make you happy my senpai

Boyfriend: bop beep beep skdo bip beep beep bap bop

Beepie: YES, I WILL MARRY YOU, I LOVE YOU TOO
Girlfriend: that's not what he said

Beepie: that's because you don't understand idiot, i do, he said he wants to be with me forever and get married and have 304 kids.
Girlfriend
:
ehh, ok? Anyway, let's start
Together Forever Dialogue

Beepie: Now we're alone, let's leave this place and go get married

Boyfriend: bipbopbeopopoppepepepepepepepepepbop

Beepie: Oh! that makes me so happy, I love you too my little bf!
Girlfriend: What, that's not what he said. Just go away fucking weird

Beepie: Shut up, You, You're trying to separate us

Beepie: Don't worry my little bf, We'll be together-forever...

Beepie
:
forever...
Mine Dialogue

Beepie: That's won't be happening
Girlfriend: You're same that that girl
Girlfriend: At least you didn't crucify me, so thank you

Beepie: You'll come with me my little bf
Girlfriend
:
No lol
That I Need Dialogue
Beepie: Sorry my little bf, I guess I crossed the line
Beepie: I just was using a wig
Girlfriend: Just a remember about we're between the fire...
Beepie: Oh, don't worry, leave it to me
(Beepie turns into a demon again and escapes flying with bf and gf)
Beepie: but I made something terrible

Boyfriend
:
bep bep bop
Gallery (General)
Download Links
References
Mods
Modding Engines

Kade Engine

-

Mic'd Up

- Modding Plus - UFNF Engine -

Psych Engine

-

Yoshi Engine

Overhaul
Corruption -

Everywhere At The End Of Funk

- Friday Night Shootin' - Friday Night Funkin' HD - Hololive Funkin' - Salty's Sunday Night - Salty's Sunday Night Peppered - Starcatcher - V.S. Shaggy - Unified Beats - Vs Impostor - Flip Side -

Hellbeats

-

Monday Dusk Monolith

- Times & Tribulations - Friday Night Fever - Band Practice - With Parappa - Friendly Night Funkin - Friday Night Vibin' - X-Ray - Friday Night Funkin: Bubbles' Tour - FNF: Funkin' Nights at Freddy's - Vs. Sonic.exe (Minus - Monika.exe - Sally.exe Reskin) - Friday Night Foundation - Soft - Friday Night Mashup - Friday Night Funkin' Pixels - Saturday Stuck in Soulstrike - Elegant Night Dancin' - Vs. RetroSpecter - Indie Cross - The Weeg Mod - Entity Origins - Friday Night Funkin: Untitled Remixes - Dusttale - Friday Night Funkin' - A World of Our Own - Saturday Night Swappin' - Arrow Funk - Friday Night Flippin' - Doki Doki Takeover - Friday Night Funkin' Logic - Friday Night Fluffin' - Martian Mixtape - Super Mario Bros. Funk Mix DX - VS Mommy Long Legs - Muddy Puddles Funkin
New Week(s)

Vs. Whitty

- VS. Hex -

Mid-Fight

Masses

(

Minus

-

Remastered

-

Genderbend

-

Rework

) - The Date Week - Funkin' With Dalia - CG5 Edition - Concert Conundrum -

X-Event

- Vs. Brightside - Vs. Zardy - The Impostor Boyfriend Saga -

Bob's

Onsl

aught

- Deep-Sea Date - Bikini Bottom Funkin' - V.S. NekoFreak - Night of the Funky Bot - Slime Showdown - VS Kris - 31 Minutos - Banjo & Kazooie - Starlight Mayhem - Vs. Bob and Bosip -

Boss Rush

- Pibby

Corrupted

- Sonic Corrupted Generations -

Dusk Till Dawn

- LUNAGAME.EXE - Matt Wiik 3 - Mii Funkin' - Derker Bluer Edition - Friday Night Funkin' Windows - Vs Ridzak + Cybbr - Hero's Journey - Demonic Duke-Out -

Vs. MLG-Tan

-

Singe and Sear

- Friday Night Funkin': Unfinished Business: Vs. Adam - Trouble Double -

Pyro's Firey Friday

- Fruit Medley Mayhem - The Gacha Mod - Cultish - VS Fireboy & Watergirl - Maginage Matches - VS Tord Expanded - Vs. Punk Girl - Soviet Cartoons -

VS. Clip

-

Vs. Beepie

- Mario Pissing - Vs. Sans (Fuzz) - Internet's Down - Funkin' at Freddy's + Afton - Vs. Dave and Bambi ( Golden Apple Edition) - Vs. Bambi Strident Crisis - Vs Bamding - FNF: Popcorn Edition -

Starving Artist

-

Retaken Sanity

- Friday Night Sandboxin' - VS Ron: The Resurrection - Blast To The Past (Vs. FireIce) - Vs David - Fine Night Funkout - V.S Shard - Byte Funkin' - Shinobi

Scramble

- - Vs. eteled - Vs. Not Normal - Heart Attack Rampage ( Neonight) - Arcade Showdown - The Trollge Files - Changed Mod -

Vs. The Boss

- Vs. Bob (SMG4) - Confronting Yourself Mod - Endless Cycles - Chaos Series - Cyber Sensation - Holiday Mod - Friday Night Postin' - Vs. Ambion Corrupt Frenzy - VS Stickman - Bad Luck QT - Fuckin' Funkin' W/Koi - Cookie Run Funkin' - Friday Night Trepidation - Friday Night Funkin Lullaby - Vs. Pokemon - Skalloween Spectracle - VS CHEEKI & Nirepa - Friday Night Parasite - Friday Night Funkin': Personalized - Manny Edition - Artistic Altitude - DAMAGE WEEK - Friday Night Funkin' Web Rush - Bambi Gets Trolled - Vs. SpongeBob Media - Vs. Osan - The Mega Mogus - Cornflower Week - Sunday Night Suicide - Wednesday's Infidelity - and why he ourple - Vs. Piracy Sonic - Ben's Adventure - FNF' Skeleton

Bros

Remix

Neo

- B-Side Remixes - B3 Remixed - C-Side Remixes - D-Sides - SiIvaGunner Rips - Unofficial SiivaRemixes - UpSide - Neonight's Covers - Blantados' Covers and Remixes - BeatStreets - Another Friday Night - RetroSpecter Remixes - Kamex Remixes - High Effort Minus Tankman- Absolute Rage Mashup - Friday Night Funkin': Crystal - Alpaca Remix
Reskin
Minus - Super Paper Mario -

GenderSwaps

- Amogus - Clay Mod - High Effort Ugh - Expurgation High Effort 2.0 - Vento Aureo Mod - Sonic's Rhythm Rush - Eddsworld's Funky Beats - StickyBM Mod Pack - Friday Night Funkin': Summer Vacations - Friday Night Funkin': CoryxKenshin Edition - SugarRatio's Remasters - Friday Night Snartin' -

V.S Whitty

+ BF - Friday Night Funkin X Piggy - Brawl Stars Mod - Friday Night Defending - Steel Ball Run Mod - FNF: Carrot's Style - Brand New Funkin' - Rincewind University - Electro Funkin' - Your Turn to Die - Midori Mod - Enraged Artist's VS. EddsWorld Mods - Plant's Night Funkin' -

OpheeBob

- Monday Night Madness - The Monstrosity of Experiments - Psychiatric Funkin' VS Tom Oliver -

Monster Version

Funny
FNF but Bad - Friday Night Gunnin' - Lomongus Mod - Friday Night Funkin': Up Arrows Only - The Impossible Trio Chart - Memeverse - little man 2 please play right now
Other
Golf Minigame - ONLINE VS: ( Challenges) -

Vs Mario (FFG291)

- Vs. Banana And Coral