Jurassic World: Dominion Dominates Fandom Wikis - The Loop
Play Sound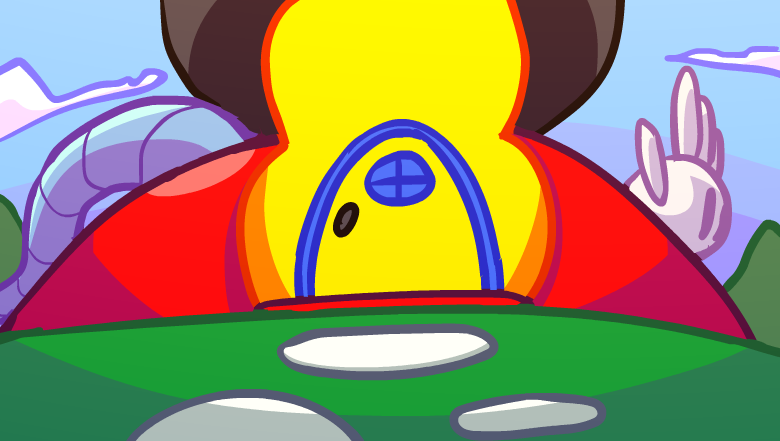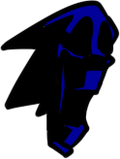 Large Page
I wanted to do one more song last week but I didn't have the time for it... - Camellia
---
This article is very long, and could slow down your browser by opening or editing it. Please proceed with caution.

Reason: 77k bytes of info. Quite a long page.
Warnings: Trigger Warning, Content Warning.
Notices: Stub, Upcoming Content, Large Page, Low File Quality, Another Language Used, Copyrighted Page, Partially Lost, Resolved Controversy.
Were you looking for a different page related to Mickey Mouse?
Vs. Mouse is a mod created by Rookies Team (originally "Novatos Team"), and directed by Scott.
Story
Markus
Girlfriend was searching for her Halloween hat with the help of Boyfriend. While they were doing that, a man was selling what seemed to be a Mickey Mouse cassette, so Girlfriend, curious, decided to buy and play it... After doing so, they are transported inside and, after looking around, they find Markus who challenges the blue-haired rapper to a rap battle. After losing, he gets mad and challenges him again. But...after he loses again, he snaps and turns into a twisted form, ready to kill them both!
3.0 Alpha (Markus)
After Crazy Rat, Markus is about to kill Boyfriend when he is decapitated by another Mouse named Crisis who then attacks Boyfriend.
Experiment
Experiment's story isn't known currently.
Suicide Mouse
After their encounter with Experiment, they fall inside another VHS into darkness and a hand grabs Boyfriend and throws him into an old cartoon where none other than Suicide Mouse/1928 Mickey Mouse is waiting, while waving. During Misery, he ties a noose around his neck and starts going crazy, leading into Suicide. After Suicide, he lies on the floor after injecting himself, his body becomes twisted and melts apart when suddenly he jumps up, his face fully melted with the syringe and chases Boyfriend down the street!


Characters
Controversy
Resolved Controversy
YOU WIN THIS TIME, Vs. Mouse. - Cheeky
---
This page contains controversial content which is solved or mostly solved. Due to different viewpoints, stories, and possible willingness to fix and change for people involved, please refrain from attacking people or starting witch hunts. Any attacks done to others does not reflect the Friday Night Funkin Community and/or FNF Mod Community; and does not associate with harassers and threatening people.

Reason: All of these have been resolved.
Sapphire was a former co-director and has done many things to try and sabatoage multiple mods she was working on. It first started with Mickey Mania where Just a few days after the beginning of development on the mod, Sapphire made a channel called Anti-Novatos (now called VS. Mouse 3.0 Archive), leaking all the content made by Novatos Team because of her hatred towards Ulka and his past actions. The thing is, she also leaked the work of other innocent members who worked on the team. But the last straw, was that she leaked Olimac's secret Insanity Psychosis remake, which got him pissed off, apologizing by telling it was a mistake. After all this "Anti-Novatos" leaking incident, she was removed from the team, resolving the controversy.
Sapphire was later found to be an unstable person who leaks all the job from other mods she work whenever she has a fight with a team member or dislikes their director, proven to be the case with VS. Mouse with both Ulka and Scott (where she ended up leaking a build without permission as revenge and uploaded in 4chan a backup of everything made during the Scott era), she was also caught leaking other popular mods like Funkin.Avi, Mistful Crimson Morning, Sunday Night Suicide and possibly more. And if it wasn't enough, Sapphire confessed she leaked Olimac's Insanity Psychosis remake just to get attention. After all of these actions, she will be kicked from the FNF community, while Rookies Team prepares a document directed at her, hosted by no one else than Olimac himself.
[2]
[3]
Some members of the old team came and joined the new one to see what was going with the mod and one of them was GonDaLoser who had previous trauma from what Ulka did to him. The old team members wanted the name of the mod wanted the name changed but Scott chose not to to stay true to the roots of the mod. One of the members got pissed because of this and a lot of drama happened within in the team causing Scott to break down. Gon threatened to leave the mod if the name did not change so Scott held a poll. However Scott didn't mention that Gon had part in the poll which infuriated him so despite him agreeing to change the name they had a huge arguement on the public discord eventually leading to things like random using bullying Gon causing a lockdown of the channels. Scott than had a very bad moment when the old team agreed on changing the name but Scott snapped and said he hated them but later took back his statement once he calmed down. Gon however, couldn't take it anymore and left team and begged the other former Novatos team members to leave saying the mod was cursed. Ultimately Scott apologized and the team forgave him except for Gon, Scott felt bad fpr what he did to him and they ended up making up. They both apologized to each other and are now on good terms.
Note: Most of this information comes from the devs themselves on discord. The dev team hired Komodachi/Mirth, a known predator and defended her claiming she had "changed"[4], despite this she ended up resigning due to getting bored of having nothing to do [5]. Ulka, the former director of the mod caused many problems within the team and doing many bad things including faking being hacked[6]. He treated the team very poorly in general and consideread all of them replaceable, doing things like disrespecting their work, randomly firing people with no explanation, insulting people who annoyed him, andjust generally abusing his team a causing them all to quit. However, despite popular believe Ulka was not the ones who leaked Sunday Night Suicide as said by the leaker themself[7]. There are also many other incidents caused by Ulka and the former novatos team members gave statements on what he did.
You can read it
here
. There are also testimonies from various members of the team:
Cris was the creator of Welcome Old and other songs and before the release of 1.0 people were making fun of his song causing him to hack Ulka's channel and delete so he got fired and Nightmarionne Guy was hired to remake Welcome and compose Labrat.
Gameplay Mechanics - Glove & Syringe Notes
Mickey's Glove Notes: During Repentance and Labrat, these notes will appear. If not hit, they will slowly drain Boyfriend's health.
Syringe Notes: During Misery, these notes will appear, if hit, they will take away some of Boyfriend's health. If you press a note (Ghost tapping) while these notes appear, it counts as a miss for unknown reasons.
Trivia (General)
In the files, there is a song called Experiment but it is the same song as Labrat, this later became The End
In the beta version of the mod, there was only one week called Disk-0.

This week only had two songs being Welcome and Labrat, and used an older design of Mouse in Welcome.

The mod had received a lot of complaints in test version due to Mouse's idle appearing to be traced or heavily referenced from promotional art of another mod, Friday Night Funkin' Disney Club. These accusations are what led to the redesign of Mouse's idle in the full version.

However, Mouse's left and right poses are currently traced or heavily referenced from the same image.

The Novatos Team original YouTube account was hacked by a user, so the team had to move to another channel, the User in question was the composer for the first version of Welcome and some of the other bad songs from the mod, which received negative comments for its low effort, which may explain why the user hacked the channel.

Due to this, the original uploads of the old version of Welcome as well as an unfinished version of Crisis are lost.

Insanity Psychosis is a reference to the game called Really Happy Mouse.
At the end of Misery, the syringes are supposed to spell out "Insanity"

This was misspelled as "Insanitt", while possibly being made as the letter "T" could say it's name.

Mouse and Taki share the same song name, with that being "Repentance" (Although Repentance Taki's week is scrapped and will not be used).
Ulkarizers said that they would use all the designs from old versions of the mod and characters for secret songs in Freeplay in a similar fashion to Vs. Dave and Bambi.
Unlike most mods to change the "Time Era" (Example: Suicide Mouse), there are not any changes to Boyfriend's sprites. For example, Sonic.Exe's Green Hills change Boyfriend's sprites to a genesis redraw of themselves.

This will change in the V3 update.

This mod, Vs. Tord: Red Fury, Vs. Aflac share a song name, that being The End.

Vs. Velma also used to have a song called The End, however it was just a cover of What's New and was probably removed.

This mod and Vs. Aflac will share a song called Crisis. ("Will" because for now, we only have a teaser.)
This mod, along with Vs. SpongeBob Media, Shaggy x Matt and some other mods will share a song name called Revenge.
This mod is also infamous for it's RIDICULOUS amount of scrapped designs, even having official memes of all the known scrapped designs going to heaven.

This meme also gets updated as the devs discover more scrapped designs.

It has been discovered that Ulka has not only traced the idle mouse in the test, he also traced images of mouse to redesign Crisis.
The End (EXTENDED Mix) it's going to be an upcoming song again after Maxitox returned to the team.
The unfinished chart of Misery in the first Beta build that was trashed from Gamebanana is actually the chart of old welcome.
Cameos in other mods
Note: All of these cameos are not canon to Vs. Mouse's story.
In Vs. Sonic.EXE, during the song Personel, a snippet of the infamous Welcome (Old) can be heard.
In Sunday Night Suicide Mouse appears in the song ¨mouse mockery¨ (Only in the troll build).
Music
Note: Any Vs Mouse leaks are only apply to the Rookie Team Channel and Discord Server!